Jamones Sánchez takes special care with Iberian ham, which is distinguished by its careful curing, natural processing, and its health promoting properties – it is a low calorie meat which protects the cardiac and circulatory systems, reduces cholesterol, and is rich in many vitamins.

A unique taste and texture
Products from Jamones Sánchez have a flavor and texture that are hard to forget. They are indispensable, not only for special events, but also at our everyday table, since besides being tasty treats they have high nutritional value.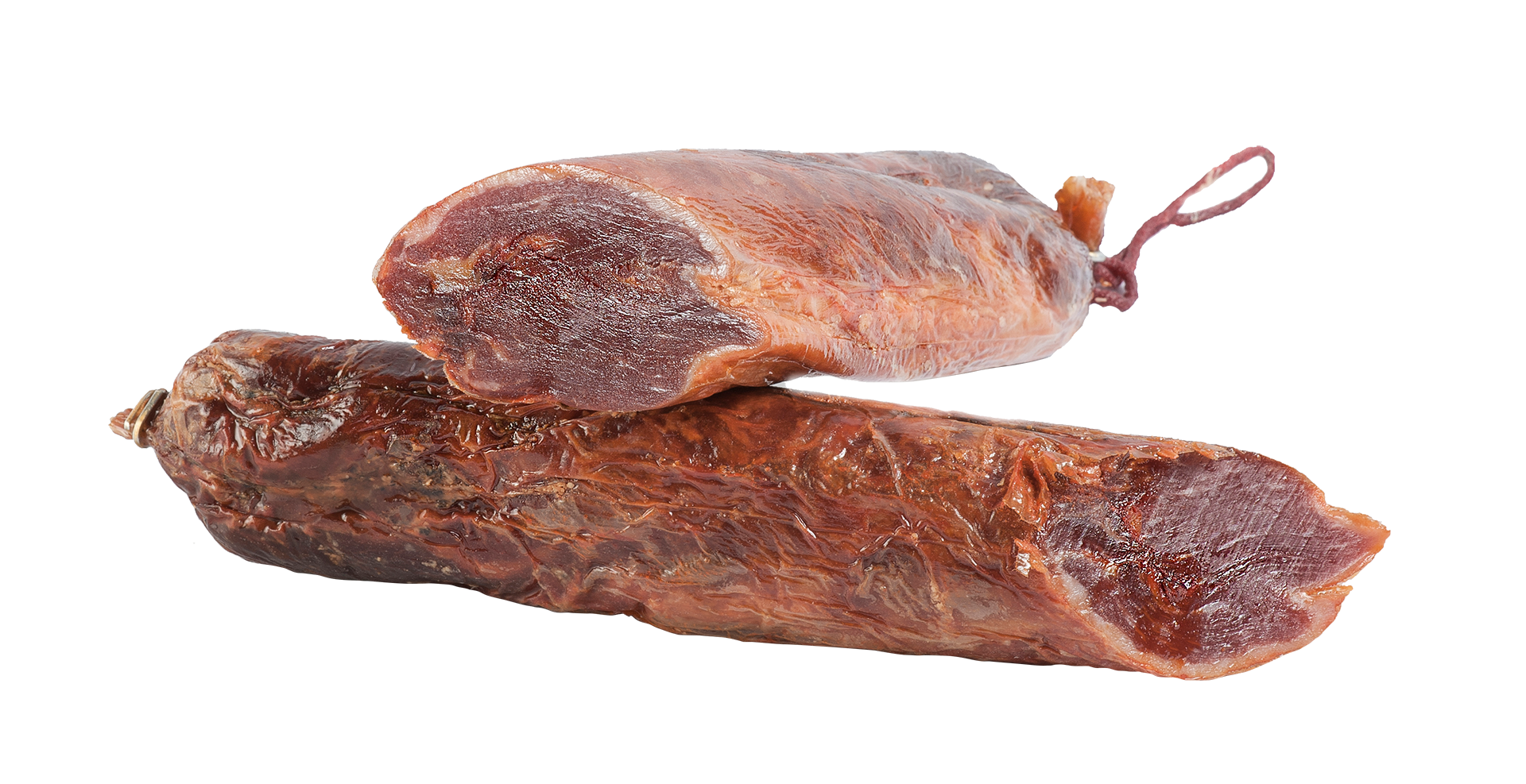 We can proudly point to the great selection of Iberian sausages, such as pork loins, chorizos, salchichons and Iberian morcons, all made from the best Iberian pigs and natural additives, like garlic, paprika, oil or aromatic herbs
Cheeses and salt-cured meats
We have a wide range of cheeses, from pure aged sheep cheese to cured cheese and soft cheese, and even goat cheese. They will delight any palate, even the most demanding. We are also producers of salt-cured meats, with another wide variety of products: bacon, Iberian smoked bacon, ribs, backbone etc.


Our Iberian and white pork meats, as well as veal and lamb, in which they have specialized in recent years, having a wide range of cuts.